Fireball atmospheric trajectory over Portugal
A long and slow trail meteor with an absolute magnitude estimated of -2, captured on 29th September early morning by four PMN (Portuguese Meteor Network) systems; TEMPLAR1 and TEMPLAR2, RO2 and RO3.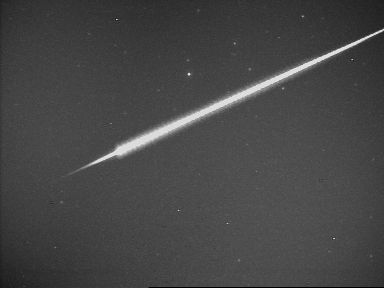 RO3 summed image (near Lisboa).
Rui Gonçalves calculated its trajectory, velocity and initial mass. It was detected from 94.7 km to 72.1 km with an initial velocity of 19.5 km/s. The estimated photometric mass is around 5 g.
Corrected absolute magnitude versus time.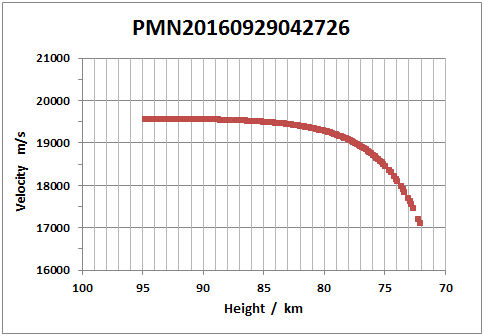 Velocity fit versus height.
Ground projection from UFO software.