Month:
December 2020
By Milan Kalina Abstract: An Earth grazing meteoroid has been recorded by cameras of the...
Read More
Roberto Gorelli points our attention at a recently published meteor related paper: FRIPON: A worldwide network to track incoming meteoroids This article has been published by F. Colas, B. Zanda, S. Bouley, S. Jeanne, A....
Read More
Sponsor Meteor News
Become a strong supporter of an ad-free citizen scientist publishing platform Meteor News.
Donate
May 2022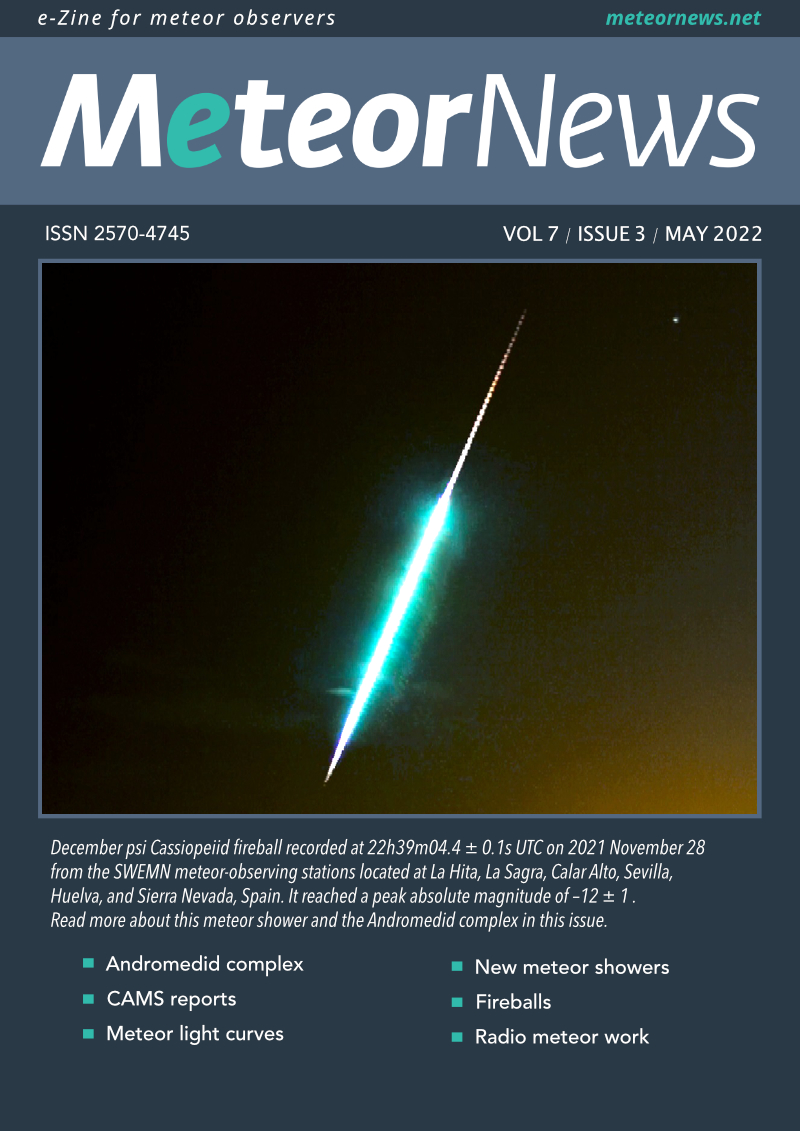 Newsletter
Subscribe to Meteor News and join a global community of meteor observers. Our newsletter is FREE to sign up and without advertisement.
Subscribe
Contact