Month:
December 2021
P. Jenniskens [1], N. Moskovitz [2] SETI Institute; 2. Lowell Observatory Abstract: In addition to...
Read More
Sponsor Meteor News
Become a strong supporter of an ad-free citizen scientist publishing platform Meteor News.
Donate
July 2022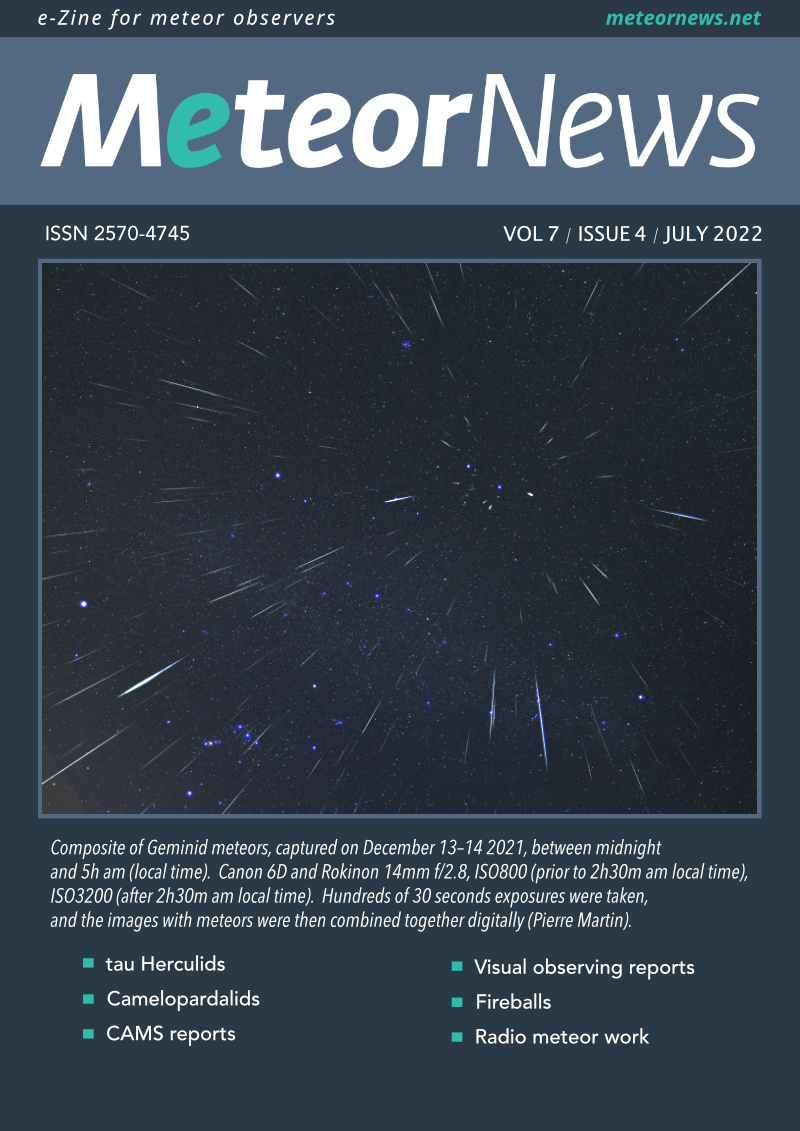 Newsletter
Subscribe to Meteor News and join a global community of meteor observers. Our newsletter is FREE to sign up and without advertisement.
Subscribe
Contact