Author:
Denis Vida
By Denis Vida The Raspberry Pi Meteor Station (RMS) project has been in development since 2015 and...
Read More
Sponsor Meteor News
Become a strong supporter of an ad-free citizen scientist publishing platform Meteor News.
Donate
January 2022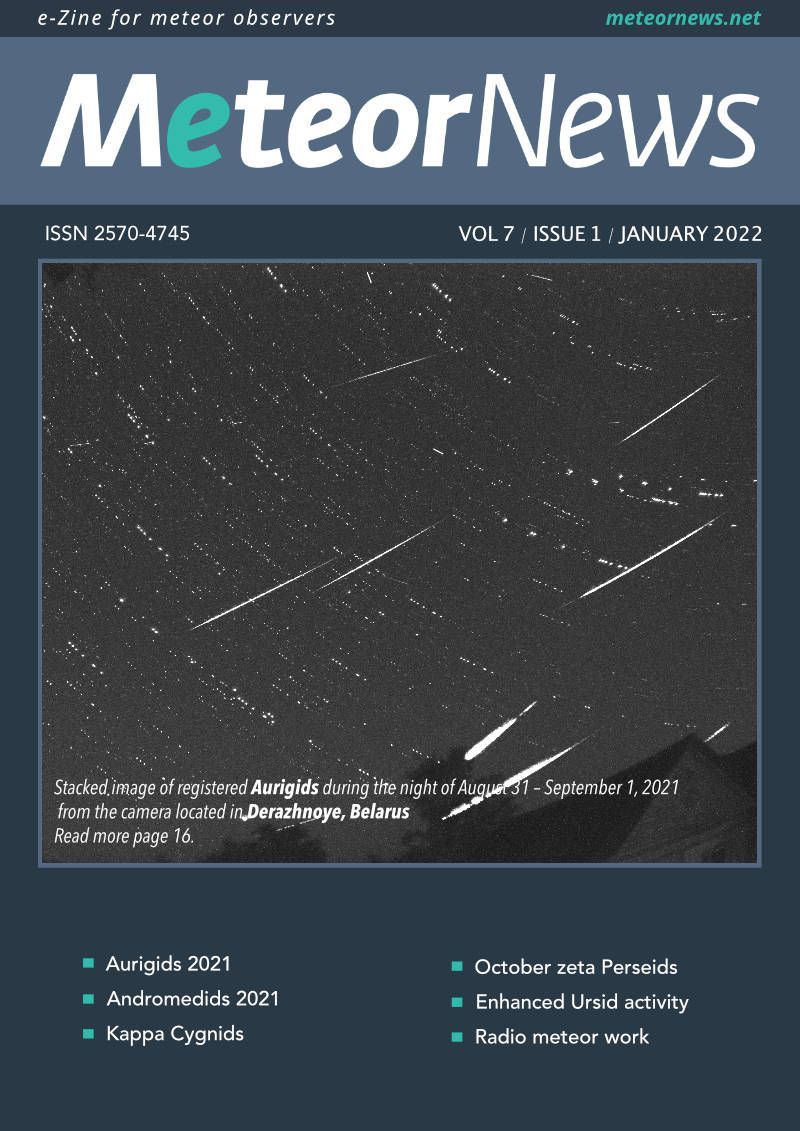 Newsletter
Subscribe to Meteor News and join a global community of meteor observers. Our newsletter is FREE to sign up and without advertisement.
Subscribe
Contact