Author:
Marcelo De Cicco
On 20 October, two cameras of Exoss project – Vix1 and Vix3 station –  registered a fireball...
Read More
Sponsor Meteor News
Become a strong supporter of an ad-free citizen scientist publishing platform Meteor News.
Donate
January 2023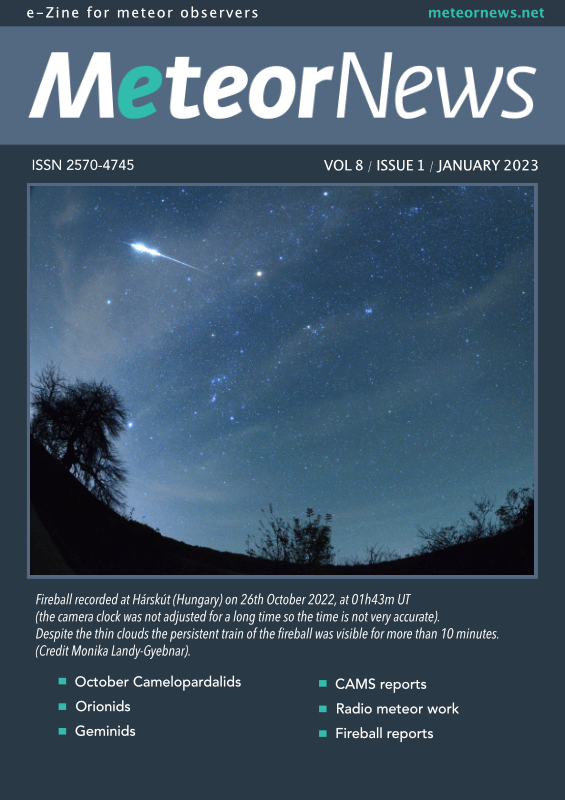 Newsletter
Subscribe to Meteor News and join a global community of meteor observers. Our newsletter is FREE to sign up and without advertisement.
Subscribe
Contact