Author:
Ravi Jagtiani
"The dinosaurs became extinct because they didn't have a space program.
Read More
In the wee hours of May 20th 2020 03:36 BRT = 06:36 UTC 9 cameras belonging to the dedicated...
Read More
8th May 06:25 UT ( 03:25 BRT) prograde SW to NE bolide over Brazil Update Eucrite recovered A...
Read More
The big, crammed city meteor enthusiast without an East facing apartment to capture the Lyrids,...
Read More
Sponsor Meteor News
Join the cause and become a dedicated advocate for Meteor News, a citizen scientist publishing platform committed to remaining ad-free.
Donate
January 2023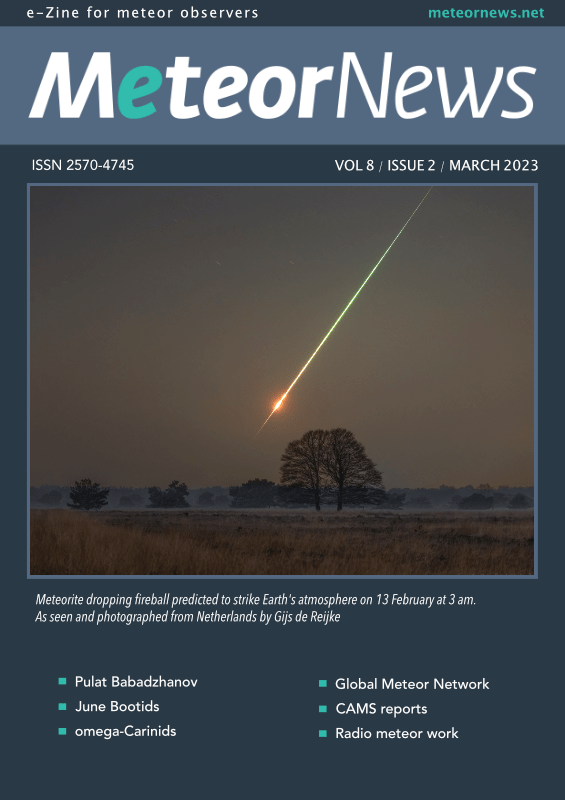 Newsletter
Subscribe to Meteor News and join a global community of meteor observers. Our newsletter is FREE to sign up and without advertisement.
Subscribe
Contact