Author:
Wilhelm Sicking
Abstract: The Perseids 2022 were recorded between August 6th and 19th with two almost identical...
Read More
Abstract: Meteor showers of the daytime Arietids (ARI), the Zeta Perseids (ZPE) and the daytime...
Read More
Sponsor Meteor News
Join the cause and become a dedicated advocate for Meteor News, a citizen scientist publishing platform committed to remaining ad-free.
Donate
January 2023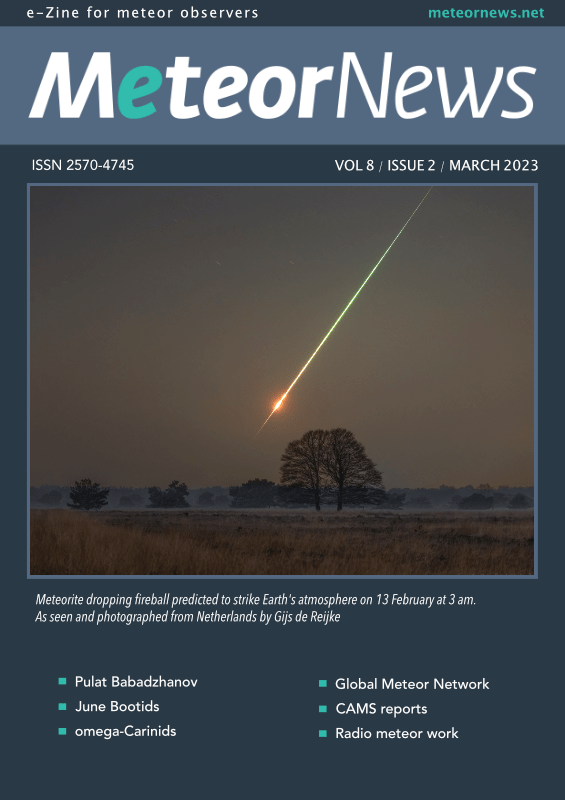 Newsletter
Subscribe to Meteor News and join a global community of meteor observers. Our newsletter is FREE to sign up and without advertisement.
Subscribe
Contact