At 5:10 AM on 12 February 2021 several meteor detection cameras were triggered, recording a bright fireball meteor across the Strait of Dover.
UKMON cameras Ash Vale K1 and Hampshire Astronomical Group South East saw the event through the dense cloud cover. The thick cloud cover makes triangulation extremely difficult, which usually is a routine activity.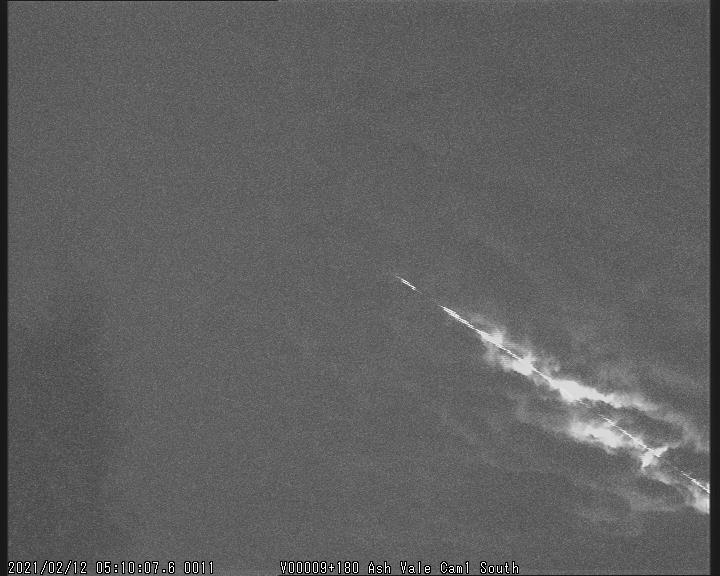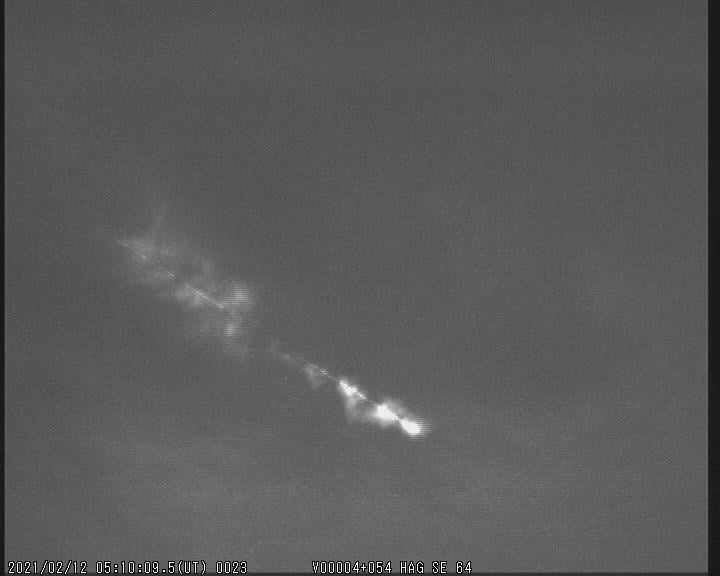 Sue Court from Horsham, West Sussex sent us a video her doorbell camera detected at 5:10.
SCAMP network, which is part of UKMON, also detected the event that was later paired up with French Fripon network observations.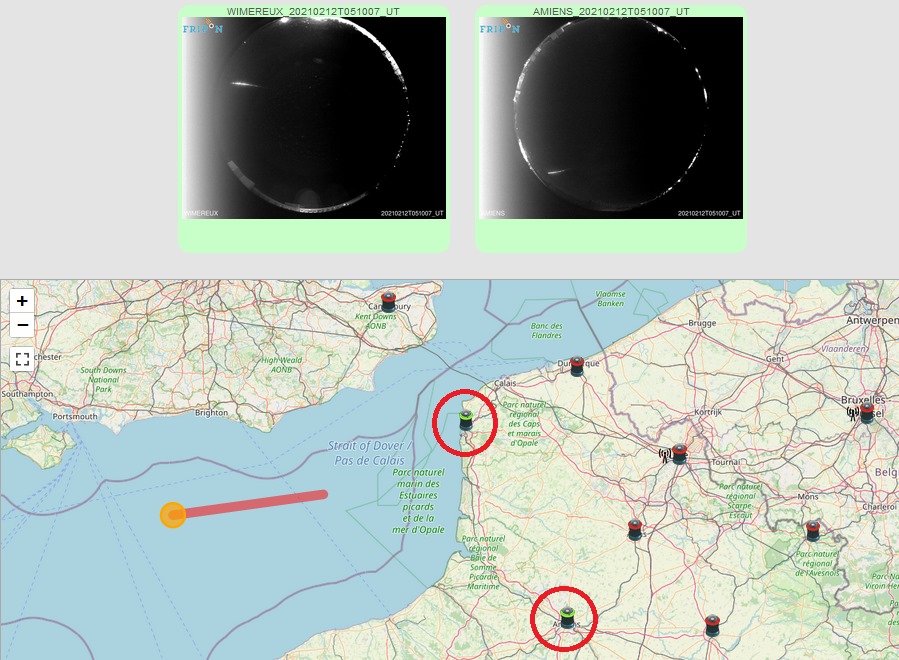 IMO received 57 reports about a fireball seen over Île-de-France, Drenthe, England, Friesland, Gelderland, Grand Est, Groningen, Hauts-de-France, Hessen, Limburg, Niedersachsen, Noord-Brabant, Nordrhein-Westfalen, Normandie, Vlaanderen, Wallonie, Zeeland and Zuid-Hollandon Friday, February 12th 2021 around 05:10 UT.
https://fireball.amsmeteors.org/members/imo_view/event/2021/809
Twitter user @hensiepieper from the Netherlands sent us this fantastic picture.